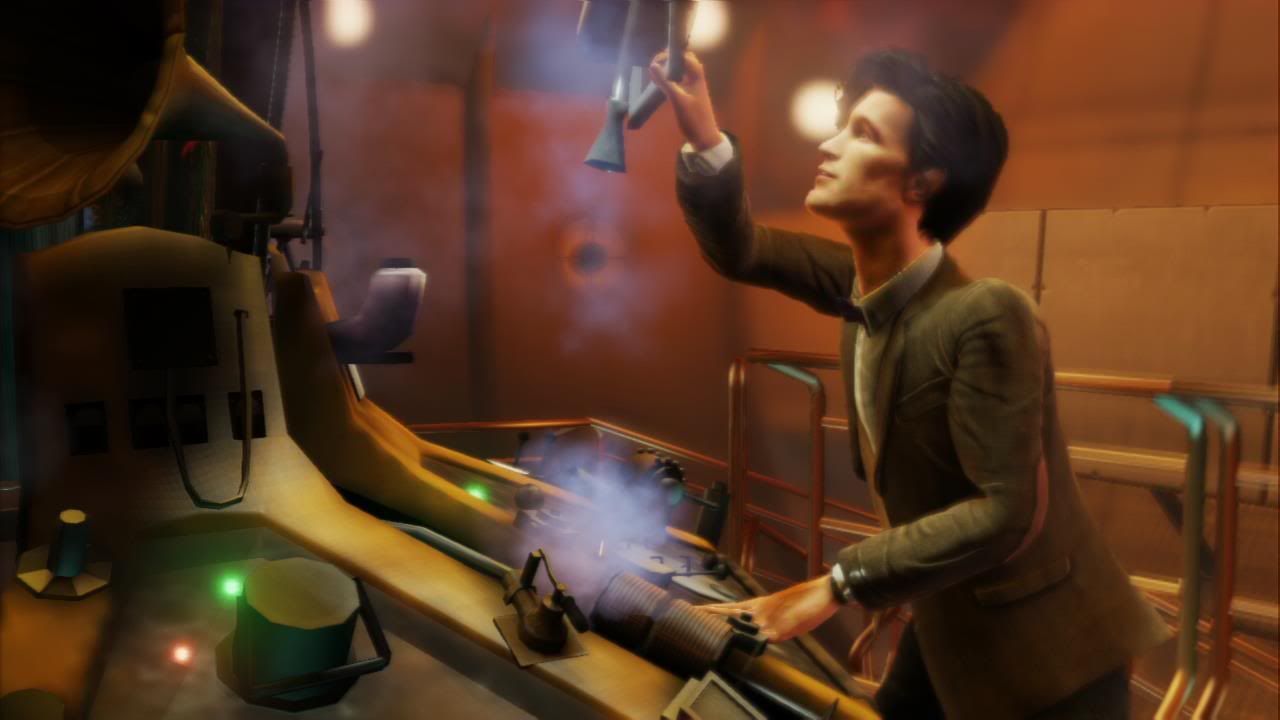 The Doctor Who News page reports that the official Playstation UK Blog has detailed twelve of what they consider the biggest and exciting game releases for 2012, one of which is the forthcoming Doctor Who: The Eternity Clock:
As the longest-running science fiction TV show in the world, Doctor Who will materialise this year on PlayStation 3 in a thrilling adventure game. Featuring a mysterious being known as the Doctor, hostile aliens, Earth-shattering plots and time travel, who wouldn't want to play a Doctor Who game?

Take control of the Timelord and his feisty companion River Song on a journey through space and time where your actions in one era can influence events in another…
Meanwhile, the BBC have released a screen shot from the game (as seen above) via their Facebook page, and an additional two images appeared via the game's official Twitter feed.
(via Doctor Who News)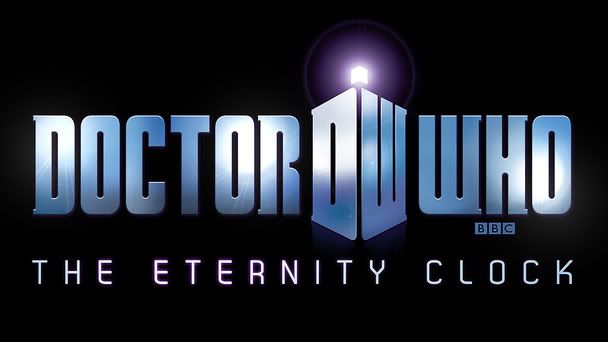 BBC Worldwide have announced in a press release the first in a new range of console games:
Doctor Who: The Eternity Clock will immerse gamers in the universe of Doctor Who, allowing them to take on the role of the Doctor and River Song as they travel across time and space to save the Earth. Gamers must learn to master the complexities of time travel with exceptional time based game play, changes made in one time will impact another creating multiple possibilities and challenging players to solve puzzles across the centuries.
The game will be released early next year, initially for Sony's Playstation 3 and Vita platforms and a PC version, and is being developed by Supermassive Games for BBC Worldwide Digital Entertainment and Games, and is written in collaboration with BBC Wales and will feature the voices of Matt Smith and Alex Kingston. 
Robert Nashak, EVP of Digital Entertainment at BBC Worldwide said:
We're creating these new games for Playstation 3 and Vita with adaptations that will bring the wonder, adventure and madness of Doctor Who to each platform. Working with a top-tier UK development partner like Supermassive Games demonstrates BBC Worldwide's commitment to create world-class Doctor Who games for fans of the show and gamers alike.
Further details can be found on the Doctor Who News page.
Watch the teaser trailer for Doctor Who: The Eternity Clock below: